OTI Fantasy Corner:How low can you go? Dynasty Offseason Bargains
OTI Fantasy Corner
How low can you go? Dynasty Offseason Bargains
Eli Manning – QB (NYG): ADP 157
Manning is coming off a disappointing season, where there was talk of him having a loss of arm strength, and he also failed to move the Giants offence with authority. However, he has all of the tools in place to orchestrate a comeback season that can also help your fantasy team. The additions of Marshall and Engram to go along with Beckham and co. leave them with one of the most explosive offences in the league. As he is coming to the end of his career, he is a short term option, but with an adp of 157 he is extremely cheap, and definitely worth the risk. If he can work on his arm strength and Chemistry with his new weapons in the offseason, he could be a fantasy winner for a lot of fantasy teams.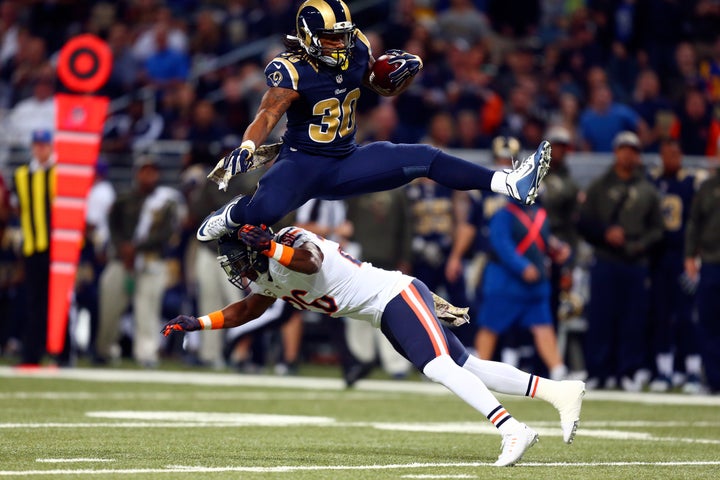 Todd Gurley – RB (LAR) : ADP 18
Gurley was the top pick in fantasy rookie drafts in 2015 and performed admirably for the Rams. However he suffered a slump of production last season and this has caused his adp to drop significantly. There are some question marks about whether or not his production will increase, but most of these are due to him playing for the Rams, as it is clear that the talent is there, and at just 22 he has time to mature. With a change in coaching staff in the Rams regime, it will hopefully help to unlock his potential, and to focus on him as the feature of their offence. Gurley does come with risks attached but now that he is available in the 2nd or 3rd round of startups he has become a bargain, I have also seen some very reasonable trades for him. At his current price he is worth taking a chance on.
Demaryius Thomas – WR(DEN) : ADP 36
Thomas has been one of the most consistent and reliable WR's in the NFL over the past few seasons. In fact he has been a top 20 WR over the past 5 seasons without fail, and has shown himself to be quarterback proof. Having gone through a number of different QB's, Thomas has consistently performed, but due to his current QB's, his adp has continued to fall and he is being overlooked. At 29 he doesn't have age on his side, but at his current adp he is an absolute bargain, and could be a league winner for your team.
Eric Ebron – TE (DET) : ADP 110
Ebron was thought of as a possible elite TE when coming out of college and was drafted quite high in rookie drafts. Since then he has disappointed a little with poor output and some injuries. However it takes time for TE's to develop into fantasy performers and he showed marked improvement last season. I would expect the Lions to continue passing the ball at a high rate, and feel that this could be Ebron's break out season. With an adp of 110 he's a player you can target later in the draft who has very good upside.
ADP Source: dynastyleaguefootball.com
This OTI Piece was written by James Maguire. James is a NY Giants fan from Westmeath, Ireland. He is a huge fan of the NFL and watches several games each weekend. He has been playing Fantasy Football for over 10 years with great success in all types of leagues. Most of his articles focus on Fantasy Football covering a range of topics relevant to both Dynasty and Redraft leagues. Check him out on twitter @JamesMaguire21 .