NFL Draft Review: AFC West
Listen to this weeks OTI Podcast with Matt Money Smith as our guest. Available here:EP62
Denver Broncos
The Broncos don't have too much work to do to make it back to the Super Bowl. The weakest part if their team is easily their secondary, which has let plenty of teams force Peyton Manning and the offense to have to score 30 points to win. In addition to their two big free agent additions to their secondary, the Broncos drafted cornerback Bradley Roby with their first round pick. Roby, opposite Aqib Talib, will make it tough for quarterbacks to get the ball to their number two receivers due to his great ball skills and physical play. The Broncos lost their number two outside receiver Eric Decker to the Jets in free agency, and despite their depth at the position, they didn't have anyone on the roster who could fill that void. Wes Welker is an indisputable slot receiver and Emmanuel Sanders just has good speed without the physicality and size to excel outside the numbers. He is best suited for the slot, where he played in Pittsburgh. Second round pick Cody Latimer has that size, plus he is a former basketball standout, which seems to be the most important part of a receiver's résumé these days. After the departure of middle linebacker Wesley Woodyard, fifth round pick Lamin Barrow will have a decent shot at earning the starting position. Barrow is athletic and moves well, but he'll have to make a big impact on the coaches to be more than a special teamer to start out his career. The good thing is that Barrow is very smart and was a highly respected captain at LSU, so I wouldn't be surprised if he did make a quick, strong impression. The Broncos could use an upgrade at right tackle. Right now Chris Clark is penciled in as the starter, but they drafted Michael Schofield, who is right now slated as the backup right tackle, in the third round. Schofield is a natural right tackle with plenty of experience playing at the position in college and also has the versatility to play inside. He is a good run blocker and is a fiery competitor, so he will give Clark a run for his money.
Division Impact
It's very tough to imagine the Broncos not winning the AFC West again given the big weaknesses with the Chiefs and Chargers. The additions they made in the Draft should really help their chances to make another big run in the playoffs, but the clock is ticking.
Kansas City Chiefs
The Chiefs bolstered their already dominant pass rush with the addition of first round pick Dee Ford. I don't know exactly where he'll fit in on that defense because Tamba Hali and Justin Houston are already the starting outside linebackers, but Ford has great burst off the line and has a high-motor to make an impact whenever he is on the field. Drafting running back De'Anthony Thomas in the fourth round is a little surprising to me. The Chiefs already have Knile Davis as their backup running back, and he is expected to get more playing time this year after playing well when he got his chances. Not to mention Jamaal Charles will be on the field as much as possible, being the teams leading rusher and receiver last season. The only thing that makes sense to me is that Thomas is very similar to Dexter McCluster, who led the team in free agency, and can be that same utility player. He can play wide receiver in the slot and is great at returning kicks. It's a little bit uncanny, actually, how clone-like they are. Offensive lineman who went to Tennessee don't have the best reputation in the NFL, but guard Zach Fulton has impressive physicality and is a mauler on the line. If he can refine his football skills, it will be very interesting to see how he may develop down the line. The Chiefs made a nice addition by signing free safety Daniel Sorenson as an undrafted free agent. HE has excellent range and has always been an overachiever. Both starting safety spots are already taken, but I'd keep an eye on Sorenson.
Division Impact
The Chiefs are still very weak at wide receiver and I'm not so sure how their offensive line will be able to handle things without Branden Albert there. Now it's time for last year's first overall pick Eric Fisher to shine at left tackle. For one thing, at least their defense can keep them in games plus more, and you can never go wrong giving the ball to Jamaal Charles. Furthermore, Andy Reid can make things work on offense that don't seem viable.
San Diego Chargers
The Chargers did excellent on their first three choices. They had a glaring need at cornerback, which made it a palpable choice to take their highest-rated one in the first round — Jason Verrett. Verrett is a very tough, fast, and athletic player who will definitely make a big impact in the secondary. The Chargers' second round pick, Jeremiah Attaochu, is a speedy rush linebacker with outstanding pass rush skills and athleticism. The only thing he needs to work on is his strength, which will come after a few years of working out and getting used to playing in the NFL. The Chargers badly needed help at pash rush, and Attaochu should provide a good base opposite Dwight Freeney. Attaochu is a steal at the 18th pick of the second round. The Chargers are still fixing up their offensive line, and the right guard starting spot is wide open for the taking. Third round pick Chris Watt should have a good shot at winning that job. He has the good fundamentals and is physical and competitive. That rounds out a perfect job at the top half of the Draft.
Division Impact 
The Chargers offense was outstanding last year, which helped propel them into a wild card spot. However, their defense was the death of them. The focus of their draft was obviously on that side of the ball. There's no reason why they shouldn't make a strong push for the playoffs again this year and even be a threat in the first round.
Oakland Raiders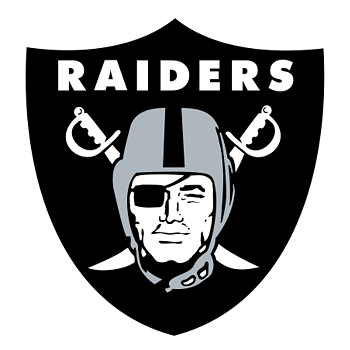 The Raiders also did a very good job drafting for need while still getting very quality players at their positions. They started of by selecting outside linebacker and pass rush specialist Khalil Mack, who was good enough to even be the first overall selection. Mack is out there to simply destroy the quarterback and has all the tools to do so. You can expect a 10-sack season from him consistently. In the second round, the Raiders got their franchise quarterback. They've been searching for the right guy for a while, and being one of my favourite quarterbacks in the Draft, I'm excited to see where he gets. However, he may not start right away so he has time to develop and not land in the same situation as his brother David, who got scared from a worse than terrible offensive line. Speaking of which, the Raiders need serious help on the offensive line, and after letting starting left tackle Jared Veldheer walk in free agency and failing to sign versatile offensive lineman Roger Saffold due to a "failed physical", (what a story that was!) they drafted Gabe Jackson, my third highest rated guard, in the third round. Jackson will give you solid consistency in both the passing game and run game for a long time. He's a great player to build your offensive line around. The Raiders' fourth round pick was one of my favourite players in the Draft, cornerback Keith McGill. McGill is a very tall cornerback, standing at 6'3", which is the excellent size everyone want in a defensive back nowadays. He is also athletic and has great press skills, though he doesn't always utilise them. If DJ Hayden plays to his potential, he and McGill could make a very nice tandem in the secondary. The Raiders drafted another cornerback in the seventh round, Travis Carrie, who has great physicality, tackling ability and ball skills, which are vital at nickelback. The Raiders did an excellent job being able to get him so late in the Draft. I could've seen him going in the fourth or fifth round, but his two previous shoulder injuries shied many teams away.
Division Impact 
On paper, including their many free agent acquisitions, the Raiders look a lot better, especially defensively. We don't know exactly what Matt Schaub will give the Raiders: last year's pick-six-apalooza or the previous years' quality regular season play. But one is for sure, that Schaub was holding the Texans back from making a strong playoff run when they were a very good team. I don't see the Raiders making a strong enough push for a wild card spot, let alone the division, until Carr is ready. And maybe even a year or two later. But don't get me wrong, the Raiders are a much improved team over last year, including Matt Schaub.
This piece was written by Eli Bookstaber. Eli is from Silver Spring, Maryland. Naturally, he is a fan of America's real Team, the Washington Redskins. Eli is a big fan of every American sport but the NFL is his favourite. He has strong opinions on many topics and therefore started to write about them. Every week, Eli writes a NFL power rankings article for OTI and "Bookie's Playbook" article, where he breaks down different teams' plays, formations, etc. You can always find his opinions and his shenanigans on Twitter @Ebookstaber. He welcomes any comments and feedback.